The value of your home must be determined individually; it cannot be assigned through a website. The analysis requires a skilled and experienced agent to complete an on-site inspection, research other data through the real estate industry's resources, and identify accurate and current information to best determine your property's value.  Features like views, remodeling and floor plan are not taken into consideration through online valuation calculators, but these important factors must be considered when determining the true value of a home.
If you fill out the form below and provide your email address, we'll email you the necessary information, along with supporting documentation within 24 hours.  You will not be contacted by one of our agents unless you request it. If you would like an on-site inspection for your property, please let us know.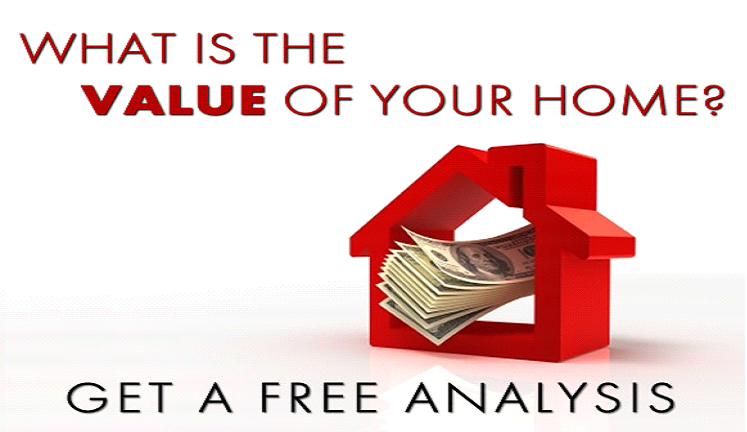 This section is designed to give you a ballpark, generic estimate of what your home may be worth. It is important to note that this does not provide the actual value of your house. Websites searches are designed to give ideas of valuation pursuant to lot size and square-footage and relative to recent sales of similar homes in the area.
These valuations are nowhere near as accurate as an estimate you'll get from a real estate professional. You may have made upgrades to your home, and therefore, the home may be worth much more than an online estimate indicates. You deserve to reap the benefits of all the efforts you have made to improve your home. You also may have spent money on landscaping, remodeling your kitchen or updating your bathroom. Your home may have a spectacular view or be located at the end of cul-de-sac, both desirable qualities that online calculators know nothing about.
You deserve the accuracy of an on-site inspection of your home; don't settle for an estimate from an online calculator.  It will never do your home justice or set false expectations.  Please allow us to do justice to the value of your home, providing you with a free-of-charge, no-obligation on-site inspection.
ZILLOW.COM? REDFIN.COM? HERE IS THE PROBLEM
Only a few short years ago, two very intelligent individuals developed websites, Zillow and RedFin, where consumers can go online to evaluate the value of their properties. What an amazing idea!  Both Zillow and RedFin allow consumers to search for their properties and receive appraisals for free. Unfortunately, though, there are many problems associated with these websites.
First of all, let us say that these websites are worth their weight in gold as a gauge to get a general idea of your home's value.  Please remember, though, that no one has physically inspected the property, and all that these sites have to work with are satellite photos, square-footage of the dwelling and square-footage of the lot. The site then evaluates these criteria against other similar properties in the same geographic area.
On the positive side, properties with a view have substantially more value than those without. Sometimes, properties on the same street can have varied views, ranging from no view at all to a very simple view to a spectacular one. Zillow's and Red Fin's algorithms are incapable of taking this into account in determining valuations.
Other such factors that add value to a property that are not taken into consideration by Zillow and Red Fin include prime location elements, including:
⦁ Cul-de-sac streets
⦁ Professional landscaping
⦁ Curb appeal
⦁ Seclusion and privacy
⦁ Natural light
⦁ And more.
Internal upgrades, functional floor plans and well-proportioned rooms must also be taken into consideration.  Each of these features can add significant value to a property but cannot be evaluated online.
Zillow and RedFin cannot incorporate a lot of negative factors either.  What if a property is located on a major street, near a highway entrance, or along the Metrolink rail?  Traffic can impact property value in a negative way.  Factors such as noise and pollution will negatively affect the value of a property.  In some instances, the impact can be significant.
A property may have a good sized lot, but because of way the house is positioned on the lot, there may be little usable space in the backyard.  This would affect the value of the property, particularly for people with children or pets, who need a good-sized backyard.  Zillow and Red Fin are unable to detect these complications.
If the property next door is a fixer upper, or if the neighboring property has been neglected and needs major work, those factors can also negatively impact the value of your property.  If your home is somewhat dated, like properties with cottage cheese ceilings, aluminum sliding windows or outdated fixtures and appliances, it will affect your value in a negative way.  Floor plan flaws like tandem bedrooms or other rooms that require you to walk through one room to enter another can also play a role in reducing your property's value.
If your property lacks curb appeal, the quality of construction is poor or the property lacks overall charm, buyers will shy away.  These are all factors that cannot be gauged by an online appraisal.
The best way to determine the true value of your home is to call in the services of a real estate professional.  We will be happy to evaluate your home during an on-site inspection to give you the best idea of what it is truly worth.  Get in touch with us today to schedule a consultation.
Get in touch for a consultation